With the All-Star break and all of its
concomitant pageantry
upon us, it's time for us to use the power of this fully armed and operational blog to look back on our preseason predictions. Basically, on a Wrongness Scale of
Ballpark Sushi
to
Hammer Pants
, our predictions slot in at a solid
Rumsfeld
.
But the GRBG's committment to accountability is second only to its committment to small-batch bourbon. So, despite the embarassment factor of re-hashing our mistakes in public, we're going to forge ahead. Below are mideseason recaps of each team, from worst to first, with our preseason prediction alongside for reference. For the curious, here's a link to the
league website
. (Teddy)
I'm tempted to email Nate Silver or Jim Baker from
Baseball Prospectus
to ask them if they can invent a fantasy statistic like volatility, because with the exception of about 3 teams, this has been a pretty bouncy first half of a season. I think we've had no fewer than 5 team occupy the first spot (excluding the first two weeks), and there are still a bunch of teams in it.
To make this review even more complete and to give y'all even more ammo, I'm going to assign each team a major league counterpart, by whom I think they most resemble, based on where they are right now, where they should finish, and their '08 prospects. I'm nothing if not a glutton for additional material for criticism later on. (El Angelo)
12. President Skroob
(Preseason Prediction: Ang 12/Teddy 12)
To our credit, we here at the GRBG managed to correctly predict that the team with exactly zero veteran keepers was going to do poorly this season. Pretty slick analysis, there. The real question is whether the team is pointed in the right direction for the future--it can be easy to chase successive waves of prospects only to find that you've attempted to surf to the league title on the backs of so many
Todd Van Poppels
.
The short answer there is that it looks like help may in fact be on the way. With
Alex Gordon
,
Ryan Braun
, and
Edwin Encarnacion
, the team has three young, potentially elite cornermen. The same is true in the rotation, with young
Adam Miller
coming along to support a
Chris Carpenter/Barry Zito
core. There's a ton of work to be done in the outfield and up the middle (
Dioner Navarro
and
Ryan Theriot
aren't going to cut it), but with a good draft, this team could be right back in it next year. (Teddy)
While the wisenheimer in me would first think the parallel for this team is the
New Orleans Zephyrs
, that's probably being unfair even to myself, and in reality, this is the league's version of the
Kansas City Royals
: some good keepers that will build to next year's squad which may be near contention. May. Even I'm not that optimistic. I had hoped that we'd have this year's Devil Rays, to be honest. (El Angelo)
11. Mike
(Preseason Prediction: Ang 6/Teddy 5)
Once again our prediction was dead-on, assuming you're willing to use the sum of Ang's guess and my guess. That said, a tip of the cap to El Ang for this nugget from the season preview:



I'll go on record with saying there's no shot they'll actually finish in 6th---this strikes me as a team that's going to either run into the top 2 slots, or crater badly[.]
Mike has suffered through a who's-who of bullpen injuries, with BJ Ryan, Huston Street, and Brad Lidge all shelved. He's also had to deal with 2/3 of his starting OF (Johnny Damon and Andruw Jones) being diagnosed with hyperactive suck glands. This team needs to get younger and healthier in a hurry, or the good work it's done over the past few offseasons will be wasted. (Teddy)
The current place in the standings isn't what's really a surprise for the fantasy version of the St. Louis Cardinals, it's how they've gotten here. I thought the strategy was a bold one at the start of the year, but it requires perfect execution, and while M**e hasn't ostensibly made any mistakes, his luck quotient has a zero denominator at this point. Even with a conventional approach to the squad, it's unlikely that any team in a league this close could survive killing off three closers and a pair of bad OF's, let alone one that doesn't have sublime starters.

What we do have here, though, is a squad that's in the catbird seat for trading possibilities: it's folly to think that Clemens and Maddux can help these guys next year, and valuable chit like Holliday, Jones, Lee and Furcal are all in their walk year. You have to think they're major players in the trade market now, especially with a bunch of contenders needing help in those precise places. Not to ratchet up the pressure, but how this team handles the next 4 weeks is going to be a fun test of M**e's abilities to setup next year. (El Angelo)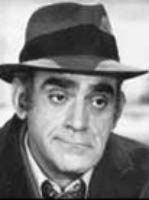 10. abe vigodas spleen (Preseason Prediction: Ang 10/Teddy 11)
Back on track with the predictions. Ol' abe's problem is that they're burdened with average to slightly below-average players at every position. That situation is a lot harder to remedy than a situation where there is a core of stars surrounded by, well, Ryan Theriot. The pitching might be OK going forward, with Smoltz/Cain/Bonderman leading the way, but there's not much to speak of on offense besides Vlad. (Teddy)
I'm a bit more bullish on this team than Teddy---Bay is obviously a helluva player, and Adrian Gonzalez has established himself as a very good 1B. And that doesn't count the fact that there's a bunch of fun flyers here like Zimmerman, Peralta and Hill as guys that can help you. More importantly, they have very good starting pitching, which is eons harder to get than very good hitting on draft day. I like the direction the Fantasy Devil Rays are taking. That being said, I think there's no way in hell they rise above this number at the end of the year. (El Angelo)

9. Lefty's Revenge (Preseason Prediction: Ang 5/Teddy 7)


Here's the first team whose underperformance can be chalked up neither to plan nor to injuries. Rather, essentially every player on the team other than Prince Fielder and Lance Berkman has chosen to turn in a first-half performance that fell below expectations. Perhaps a lineup reshuffling is in order, with Mark Teahen displacing Chad Tracy Austin at 3B and Jeff Francoeur slotting into the OF. The real problem is that the team needs table-setting types who steal bases and score runs, and those guys just aren't freely available during the season--it's easier to find guys who accidentally get 85 RBIs batting cleanup for some terrible team. (Teddy)
.
That's true, but there's also a bunch of guys here that have had good-better than expected seasons; while healthy BJ Upton was outperforming his expectations, Chris Young hasn't sucked, and even Javy Vazquez has quietly had a solid year. The real killer here is the 62 innings of absolute garbage that Anthony Reyes and Jason Schmidt posted this year. If those guys had pitched ZERO innings for this team, their ERA and WHIP would have dropped enough to gain them 9 points (sadly, I did the math), which would still keep them in 9th place, but would have at least made their showing primarily a result of the flukes Teddy alluded to and the roster flaw that these guys can't steal a base. As that is not the case, what we have here is our version of the Texas Rangers. Maybe they can get Juan Gone to provide them with some of his steroids. (El Angelo)


8. Hand Banana (Preseason Prediction: Ang: 1/Teddy 4)

Whoops. So, what the hell went wrong here? Part of it was the foreseeable failure of some of the starting pitchers, as Bronson Arroyo and Andy Pettitte (among others) have come back to Earth a bit. But a lot of it has been dumb luck--the pitching has been solid in every category except Wins. If we're being honest, a lot of the Wins category is luck--all you can do is pick pitchers with decent K rates and WHIPs and send them out into the world to do the best they can.

The offense has the opposite problem. OBP drives most of the other offensive categories. Yet HB is solid in every category but OBP. To me, that's a signal that the offense might regress in the second half (and is a big part of why I still don't like my own team). In HB's case, though, his lineup has such a track record (be it in the minors or majors), that they're still likely to improve. This team reminds me of my own last year--everyone knows it's better than this, but the slow start and league contract structure might mean that HB has to tear it down and start again anyway. (Teddy)

See, much like the real-life Yankees, I don't think this team necessarily needs to blow it up and try again, they're closer to the money than they appear. The gap between them and an additional 10 easy points (and a spot in 4th place) is 25 runs, 10 HRs, 9 OBP points, none of which is too ridiculous a proposition for a team with a lineup that's just loaded. The pitching doesn't really have the margin for growth the offense does, but there's no reason these guys couldn't play infinitely better in the 2nd half, catch fire, get to 80 points, and get a piece of the purse. The real question is whether it's a sounder strategy to look to win next year with a very very solid core and punt this year's money to deal off Crawford, etc., for useful players for next year, as while 3rd place isn't out of the question, 1st place just might be. (El Angelo)

7. Le Dupont Torkies (Preseason Prediction: Ang 4/Teddy 3)

We're now into the peloton, as only four points separate the next four teams, all of whom are chasing the lead pack of 3. So, really, teams 6-7 are better than their ranking makes them look, and teams 4-5 probably aren't as good as the rankings make them seem.

This team has one of the stranger offensive lines you'll see. They're among the league leaders in runs, RBI, and OBP, but have neither power (T-8th in HR) nor speed (T-9th in SB). I have absolutely no idea what to make of this. They must lead the universe in doubles. (Teddy)

This team has accumulated stats from FORTY THREE discreet players, ranging from the other-worldly season that Alex Rodriguez is putting together to the fantastic line of Ryan Shealy: 0-for-12 with 1 RBI. What's really happened, I think, is this team has become the New York Mets and accumulated something of a stars and scrubs angle---Utley, A-Rod, and Hafner are probably among the 15 best fantasy players, and the rest of the hitters are an amalgam of oddities that sometimes have and sometimes haven't produced. What this team really needs is a contributor in that DH slot: Jason Bartlett is not the answer to carrying your team to repeat. (El Angelo)

6. The Spam Avengers (Preseason Prediction: Ang 3/Teddy 1)

TSA was near the top of league for much of the early going before sinking beneath the weight of its iffy starting pitching. Like nearly everyone else in the league, TSA needs another starter or two and another OFer (Nick Markakis and Mike Cameron are not the answer) to patch the holes in his team. Unfortunately, the commonness of those holes is going to make the trade market really tight--to the extent that anyone has spare pitching, it's going to be costly. (Teddy)
This is one of the best owners in the league, but if he can pull this one out, I'll be impressed. There's actually not a lot of guys underperforming on the roster, and while injuries have hurt, building your team on Giambi, Piazza and Eunuch somewhat embodies the risk inherent in shooting for the moon. Tough pill to swallow, but I think these guys need to punt off what they can and go for next year; the starting pitching is young and interesting enough that they'll be competitive in '08 with a good draft of hitters. You know, kinda like the Diamondbacks. (El Angelo)


5. Nigerian Gentlemen (Preseason Prediction: Ang 8/Teddy 8)

This team bounced back nicely from the untimely death of its namesake, and put in a good run towards the end of the first half. This is as close to a pitching-and-defense team as you'll ever see in a fantasy league, with strong SP performances from King Felix and B[r]ad Penny supporting good offensive showings in R, SB, and OBP. If the team's theoretical big boppers (Manny and Papi) ever find their power strokes, this team could have one more surge left in it and maybe scramble its way into the money picture. (Teddy)

I wholly agree, which is why borderline teams like TSA may want to look to next year. This squad's in good shape and their big players have had middling at best seasons at the plate. Much like the Tigers, I expect huge things here in the 2nd half; there's plenty of room and ability in the power categories for them to make a run to the top. Even if Jeremy Guthrie turns into a pumpkin, he's their fifth best starter, for crying out loud. Major threat. (El Angelo)

4. Ed Rooney's Office (Preseason Prediction: Ang 9/Teddy 9)

With all due respect to myself, this is a fluke in a lot of ways. Not so much on the pitching side--this is a good staff, and their stellar performance in the 4 SP categories (W, K, ERA, and WHIP, where their current rankings are T-1, 1, T-2, and 2, respectively) is nice, but not shocking. But there is no way that anyone could have foreseen this team sitting in 3rd in HRs at the halfway mark.

And, frankly, it's unlikely that they'll stay there. After all, the odds of Carlos Pena hitting another 20 dingers after the break is slim-to-none. Some of that regression will be made up for by a better second half from the bullpen (where Mariano Rivera will likely get more save opportunities in the second half, and one of Tom Gordon or Brett Myers will get healthy), but not enough. I just don't see where the 5 extra points needed to hit the board are going to come from. (Teddy)

The mistake we made at the beginning of the year was not really appreciating the fact that this was a top-3 staff, and that fact alone would give the squad 45-50 points with just expected performance. Add to that an offense that's gone out of this world with oddball performances and flukes, and here we are. It's appropos that Teddy does the Seattle Mariners for SOSH, as that's who this team represents; a team that actually has some talent in spots, but isn't as good as its record. Still, it's doubtful they'll fall too far--there aren't a lot of assets to trade off here for next year and others around them may punt instead. Nice consolidation year for my co-author. (El Angelo)


3. Evil Empire (Preseason Prediction: Ang 11/Teddy 10)

EE is the runaway winner of the We Here At The GRBG Are A Bunch Of Dunces, Ain't We? award for the first half, as our average prediction managed to miss the team's actual first-half finish by a cool 7.5 slots. They've ridden their bullpen, Derek Jeter, Brandon Philips, Junior Griffey, and a solid catcher platoon to a spot on the board. Boy, when you say it that way it doesn't make a hell of a lot of sense, does it?

What the team really has going for it is a power threat at every position, which goes a long way towards pushing a team to the top. One potential pitfall is that the team is currently on pace to overshoot its innings limit by more than 50, so some of the pitching stats are a touch inflated. Still, they could bench everyone right now and still finish better than our prediction. Job well done. (Teddy)

I have given up trying to make sense of Gaynor's teams. I thought they would be good two years ago, and they sucked. I thought they weren't any good last year, and they were good. I thought they'd be near me this year, and they're doing great. In an effort to not kill his chances in the second half of the year, I'll just demur. (El Angelo)

2. The Sex Cannons (Preseason Prediction: Ang 2/Teddy 2)

Yahtzee! (Teddy)

There isn't even much here to note, as the team's played almost exactly as I thought it would. So on a side note, according to this site, our blog is rated NC-17, while Deadspin is rated G, apparently because we use the word 'shit' too often. Huh? Who do these bastards think they are? Fuck them. (El Angelo)

1. It's Enrico Palazzo (Preseason Prediction: Ang 7/Teddy 6)

This is possibly the league's best team up the middle with Russell Martin, Chone Figgins, and Hanley Ramirez. The pitching is solid as well, with Cole Hamels and CC Sabathia making The Leap to join Jake Peavy. There's not a lot of depth on offense, with current UTIL man Eric Byrnes a great candidate to regress in the second half, and no obvious candidate to replace him. Any injuries on that side of the ball could take the wind out of their sails pretty quickly. But their amazing depth in pitching (I haven't even mentioned Fausto Carmona or Chien-Ming yet) is going to make them tough to catch. They're looking great to hit the board at the very least. (Teddy)

My experience has been there are two ways to win fantasy leagues. The first, and less common way, is to be a savant at drafting and just blow everyone away from Day One with your accumen, either due to your greatness or the rest of the league's mediocrity. (I won a football league this way two years ago by somehow being able to get on draft day Shaun Alexander in his MVP season, Thomas Jones, Chad Johnson, Chris Chambers, Torry Holt, Carson Palmer and Jeremy Shockey. The rest of the league didn't stand a chance.) That is much more common in non-keeper leagues and is even less common in a league where everyone knows more or less what they're doing. The more conventional way is to build a squad that looks solid at the start of the year, and have everything start to break right in terms of breakout years, career years, injury-free seasons and few underperformances.

And that's almost precisely what we have here. Martin, Hanley and Rios have all broken out the right way, making them a force to be reckoned with. The other hitters have all done their job, with the exception of Michael Young, whose demise is offset by having Chone at 2B. And sure, Peavy has made this a forceful rotation, but in everyone else they've assembled, it's a squad that's high on performance, low on bullshit. They've gone from an interesting idea to the heavy favorite at the halfway point. I still think the Grossmans and Ekos can catch them, but it's not going to be easy.

As a final note: this is the first year this team is at the top, and it's also the first year they're without Barry Bonds. Conversely, this is the first year the Spam Avengers are playing like shit, and who's in their OF? Bad karma dude. Bad karma. (El Angelo)