One of the joys of participating in a fantasy keeper league, as opposed to the standard single-year roto league, is that the keeper format creates rooting interests for team owners during the offseason. An offseason trade or free agency switch can dramatically change a player's fantasy value through the magic of differences in home park effects, league talent levels, and managerial styles.
For example, the 2005-06 trade that brought
Josh Beckett
from Florida to to Boston saw Beckett go from a defensive-minded team which played in a pitchers' park in a weak offensive league, to a defensively agnostic (at best) team which played in a hitters' park in the best offensive division in a strong offensive league. Perhaps unsurprisingly, Beckett's ERA and WHIP both tanked the next season, before rebounding in '07, when Beckett realized that
Jason Varitek
had more than one finger with which to call pitches.
So who are the players who need to avoid torpedoing their fantasy value with offseason moves?
1. Mike Lowell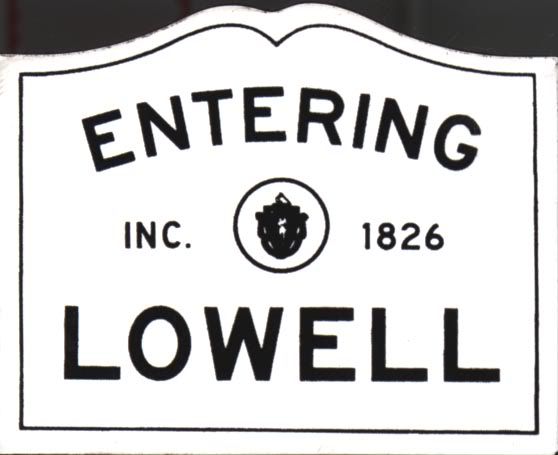 Lowell had what looks to be his career fantasy season this year, hitting .324 and knocking in 120 runs. The keys to his success were threefold: (1) he avoided his trademark second-half slump which, over the course of his career, has cost him over 70 points of SLG after the All-Star break; (2) he played in a home park that meshed nicely with his right-handed pull swing; and (3) for good chunks of the year he hit behind OBP machines Kevin Youkilis (.390), David Ortiz (.445), and Manny Ramirez (.388).
As a result of number 3, Lowell had more plate appearances with runners on base than any American League 3B besides A-Rod (about whom, more later). If Lowell jumps ship to another team, he will likely lose the benefit of the two latter breaks. And his age and workload this season both would seem to make another second-half swoon likely. Red flags abound.
2. Alex Rodriguez
First off, a disclaimer that "torpedoing" is a relative term with A-Rod. Unlike Lowell, who's destination might move him on/off a team's keeper list, A-Rod would be a keeper even if he ended up playing in a gravity well on Jupiter. That said, A-Rod had two things going in his favor this year that he might not have on another club, especially San Francisco or Washington, two of his rumored destinations.
First, as noted above, A-Rod had more chances to hit with runners on base than did any other 3B in the American League. But it goes further than that: not only did he lead his league/position in PA's with runners on last year, he led all of major league baseball in that department, with 393 trips to the plate with ducks on the pond. The second-highest total (amassed by Ryan Howard) was 363, meaning A-Rod had 26 more shots with men on. For context, that 26-PA gap was greater than the gap between Howard in second place, and Andruw Jones in 12th place last season. It is extremely unlikely that any other team's lineup could generate as many RBI chances for A-Rod next season.
Second, A-Rod had better lineup protection in New York than he would in San Francisco or Washington. Jorge Posada + Hideki Matsui >>>>>> Ray Durham + Rich Aurillia or Austin Kearns + Ryan Church. There would be virtually no reason to pitch to A-Rod. That would help his OBP, and thus maybe his R or SB totals, but the HR/RBI dropoff has the chance to be significant.
Of course, none of the above applies if A-Rod ends up in Philly, another spot El Angelo proclaims as a likely destination. Assuming he doesn't get beaned by a D-cell thrown from the 700 level, A-Rod would put up stupidiculous numbers in Philly.
3. Yankee Relievers
The Yankees obviously have a ton of questions to answer this offseason, though for my money the fate of
The Fruitbat
is the most intruiging.
Mariano Rivera
is as closely identified with the Yankees as any recent player besides
Derek Jeter
. Rivera has also been that rarest of commodities for the fantasy player, a reliable source of saves and solid peripherals over the sort of extended period comtemplated by a keeper league.
.
That said, Rivera makes the torpedo list this year. A move to just about any other team would decrease Rivera's save opportunities, as the Yankees figure to blow out fewer teams next year, which means more opps for their closer.
.
Similarly, if Mo goes the Yankees will be sorely tempted to plug
Joba Chamberlain
into Mo's old role, figuring they could just install Joba on the mound, drape him with mosquito netting, and enjoy another 10 years of top-notch relieving. Thing is, most relievers get hurt, most young pitchers of any kind get hurt, and new Yankee manager
Joe Girardi
fragged multiple young arms in his short stint in Florida. Exploeded shoulders have no fantasy value.
I think Joba's best shot to avoid injury is for him to get plugged into the rotation, where his usage would be more regular, and easier to monitor, than it would be as closer. If Mo comes back, Joba would almost certainly start. Thus, Mo has the possibility to pull a
Crazy Ivan
and torpedo a fantasy career both coming and going.
* * *
So there you have it--three easy storylines that will let keeper league participants continue to view baseball news in as narrow and self-interested a fashion as possible over the months to come. Fire up the hot stove.