We're running this edition a hair early pending Teddy's departure to the Old World to eat crepes and watch football. There are far worse ways to spend your May than in London & Paris, two of the great cities of the world. But no love for Dublin, Teddy? (El Angelo)
A full-scale assault on Ireland is on the agenda at some point, with a visit to the
People's
Republic of Cork
high on the priority list. I will be in Paris for the Champions League final, so maybe I'll get to see expat Liverpool and Milan fans have at each other with broken pint glasses and wine bottles, respectively. There's nothing like overseas travel for exposure to new and different cultures.
Along similar lines, I fully intend to sucker punch one of the many random Londoners who wear Yankee caps as a fashion statement. I'll forebear from wearing my Celtic Glasgow jersey while there to avoid a reciprocal jumping. (Teddy)
b. mcbeef goldthwait
--Signed Gary Matthews, Jr., OF, Anaheim [5/10]
Gary Matthews
is destined to become this year's
Guillermo Mota
, the guy who's perpetually picked up and dropped as approximately the 37th best OF in baseball. Given Mota's current steroid suspension, the resemblance is beyond uncanny. (El Angelo)
Yep, Matthews is a shade too crappy to stick with the the good teams, and a shade too old to stick with the rebuilding teams, which means that he'll be on the merry-go-round all year. He's a legitimate threat for the
Pewter Parachute
, which we'll actually be able to award this year now that we'll have a record of all the transactions for the season. Angelo is preparing morning lines as we speak, and I anticipate a brisk book of business will follow.
Ed Rooney's Office
--Signed Justin Speier, Broken Pitcher, Anaheim; Released Adam Loewen, Broken Pitcher, Baltimore [5/8]
--Tossed Speier in the garbage; Signed Heath Bell, RP, San Diego [5/8]
--Signed Carlos Pena, 1B, Tampa Bay; Released Chris Duncan, OF, St. Louis [5/14]
Heath Bell
was such a horrendous throw-away by the Mets that I can't really rationally talk about the fact this is a pretty ok acquisition for the Nose Hairs. Somehow the Mets have tossed away very nice young relievers in Bell &
Dan Wheeler
with zilch to show for it, unless you count getting back the rotting corpses of
Ben Johnson
and
Richard Hidalgo
booty. Anyway, good snab here for these guys. Also, by picking up
Carlos Pena
, Teddy may have proven that he is, in fact,
Christina Kahrl
. (El Angelo)
Much as Eve was fashioned from Adam's rib, I (and indeed the entire GRBG) was fashioned from
Christina Kahrl's excised wang
. True story.
Anyway, Pena is part of my continuing quest to shore up 1B. He's hitting for power at the moment, so I'm hoping that the HR/RBI bump will offset the OBP hit I'll take by playing him. I'm basically just screwing around with this roster spot and hoping that somebody gets hot. I am not, however, holding my breath waiting for that to happen. (Teddy)
Evil Empire
--Signed Ken Griffey, Jr., OF, Cincy and Derek Lowe Face, SP, Los Angeles; Released David DeJesus, OF, Kansas City and Fernando Cabrera, RP, Cleveland [5/12]
Ok, I seriously doubt that
David DeJesus
is going to come back to bite you in the ass, but I seriously dislike both of these swaps here. Griffey & Lowe have only one potential source of value--flipping them near the deadline for a mid-late round pick from some uber-desperate team after they've gone on a tear. There is NO way they'll be part of your winning 2008 roster. At least DeJesus and
Fernando Cabrera
have remote shots at breaking out and getting kept, and besides, neither was exactly knee-deep in the Quagmire of Craptitude. I'm clearly agonizing over the last two spots on the roster, but I don't think either of these moves are helpful in the short or long term. (El Angelo)
I mind this less, if only because it's looking like there might be a real stampede for that last spot in the money this season. Hell, at one point this week even my team was only 7-8 points out of the top 3, and I decided that I was punting the 2007 season sometime around July of 2006.
Ken Griffey
will almost certainly get hurt at some point this season, but his OBP is up over .400, and that ballpark in Cincy traditionally turns into a launching pad when the weather heats up. I dislike the Cabrera dumping more, if only because he has a chance to pick up some saves now that
Joe Borowski
is going down for the third time in Cleveland. (Teddy)
Hand Banana
--Signed Lyle Overbite, 1B, Toronto; Released Edwin Encarnacion, 3B, Cincinnati [5/11]
--Signed Sammy Sosa, OF, Texas [5/12]
--Signed Pat Neshek, RP, Minnesota; Released Jason Frasor, RP, Toronto [5/13]
Wow, talk about a good idea that went wrong. I would wager that what, half the league figured
Ed Encarnacion
was a great breakout candidate this year at the corner spot, and yet he's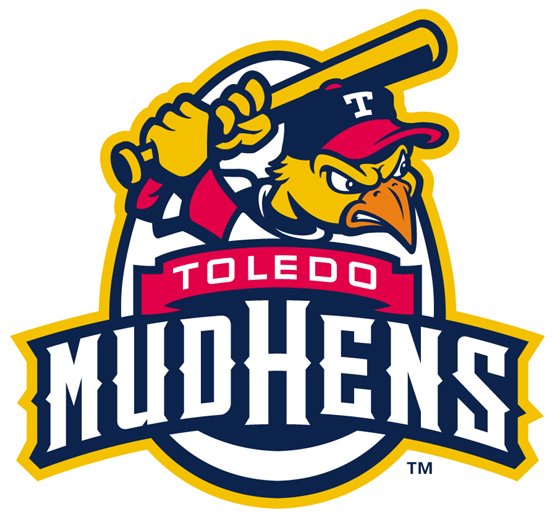 done nothing but lose his job to
Chris Sabo
. Sometimes you make all the right moves and it still doesn't pan out. Other times, you pick up
Pat Neshek
. (El Angelo)
.
I would have been thrilled to end up with Encarnacion in the draft this year. The impression I get from reading a Reds fansite is that the Reds management is basically scapegoating Encarnacion for the team's failure to successfully hit the unsuck button this season. Of course, from a fantasy perspective it doesn't matter much whether a guy goes down because he's a talentless hack (like, say,
Jason Frasor
), or because his team hates him irrationally. AAA stats don't count. Unless you were in a AAA fantasy league . . . a concept which we at the GRBG will explore later in the season. Suffice to say that I think AAA leagues are the wave of the future. (Teddy)
It's Enrico Palazzo
--Signed Fausto Caramona, SP, Cleveland [5/7]
--Signed Claudio Vargas, SP, Milwaukee [5/8]
--Released Vargas; Claimed Hideki Okajima, RP, Boston off waviers [5/10]
--Signed Rafael Betancourt, RP, Cleveland; Released Casey Lee David Janssen, SP, Toronto [5/14]
There's a nice pair of moves here; I'm personally very bullish on
Fausto Caramona
as either a starter or a reliever, and he's a better idea to have as staff fodder than his teammates such as Westbrook. I also really like the
Hideki Okajima
pickup, partially because he's actually a very good pitcher, and more because I still don't just trust
Jon Papelbon
to last the year. The possibility's there that he could backdoor you into 12-15 saves, which just may make the day for this squad, who continues to impress me more and more each week. (El Angelo)
.
I like the
Rafael Betancourt
signing for the same reason--I've been waiting for the Indians to hand him the closer's job since the failed to re-sign
Rick Vaughn
back in '92 or so. IEP are still weak in saves and the power hitting stats; I still feel like trading
Mike Young
off of their bench could net help in those categories, though Young's lousy start this year might be making that more difficult. (Teddy)
Le Dupont Torkies
--Signed Bengie Molina, C, San Fran [5/8]
--Signed Chad Gaudin, P, Oakland; Released Jorge de la Rosa, SP, Kansas City [5/10]
--Signed Carlos Villanueva, RP, Milwaukee; Released Mike Jacobs, 1B, Florida [5/12]
--Relased Justin Duchscherer, RP, Oakland [5/14]
Looking at the transactions, you'd think this team was in 9th place, but instead they're leading
by a healthy margin. Can I criticize when they're running more or less on cruise control? I mean, I would have certainly cut
Pedro's midget friend
, as I'm pretty sure he's actually dead and not a KC pitcher, but letting Jacobs go seems harsh to me. Either that, or T-Dog has come to the conclusion he's a pitcher short, and wants to fix it with Chad Gaudin, which is destined to be a historic success, much like
Bacon's Rebellion
. (El Angelo)
.
See, now, Ang could have gone mainstream there and dropped a
Whiskey Rebellion
line in there, but he put a little wiggle on it. I respect that. After all, we here at the GRBG have as our mission to inform as well as entertain. Or baffle, as the case may be.
The performance gap between a healthy
Joe Mauer
and any sort of
Molina
seems like it would be worth a 5-point drop all by itself. With
John Smoltz
banged up as well, this seems like the stretch where the league will reel him back in, if it;s going to happen. (Teddy)
Lefty's Revenge
--Signed Joe Smith, RP, New York (NL); Released Pat Neshek, RP, Minnesota [5/8]
Smith is a ROOGY and nothing more. He's also infinitely less interesting than his
namesake
, who would have married both
Anna Benson
and
Tawny Kitaen
and joined
Paul Lo Duca
on the swinger's scene. Outside of that, he's probably an ok guy. (El Angelo)
.
When you can't get Ang to say something nice about a Met, you know that the player probably tends towards the Looper-ian side of the performance spectrum. Also, re-reading the past few TA's, I see that
Pat Neshek
is somehow a Pewter Parachute contender as well. A victory by Neshek would indicate the presence of a pretty severe flaw in either the league's collective decision-making, or objectively observable reality. Either way reflects poorly on us. (Teddy)
M**e
--Signed Claudio Vargas, SP, Milwaukee and B.H. Kim, SP, Florida; Released Jorge Julio Jorge, RP, Colorado and Ramon Ortiz, SP, Minnesota [5/14]
Seriously? I contemplated having all four of those guys on my HACKING MASS team. For the second straight TA, M**e makes me smile happily from his silliness with pitchers. (El Angelo)
Last week
I came through with a spirited defense of Mike's pitching moves. This week, not so much. To be fair,
Byun-Hyung Kim
has a chance to be in the closer mix in Florida. But these moves essentially balance the elimination of two guys you'd love to cut against the addition of two guys . . . you'd love to cut. Meh. (Teddy)
Nigerian Gentlemen
--Signed Jack Cust, OF, Oakland; Released Moishe Alou, OF, New York (NL) [5/13]
We all know there's no way that
Jack Cust
is keeping this up. The question for here is whether he's a better idea than Alou, and the question is clearly and unequivocally yes. The long-term question is whether he's
Dante Bichette
or
Kevin Maas
. I'm inclined to lean towards the latter, but still feel Beane & Co. will get a good '07 out of him, so nice job by the Olowokandis. (El Angelo)
Scientists have nicknamed the
Large Hadron Collider
"
Jack Cust
". Cust once destroyed a Humvee with his bare hands, and last month he killed a brick. Unicorns were once plentiful in Alameda County before he hunted them to extinction--and they're plentiful there again now that that he has willed them back into existence.
So apologize, lest he travel back in time to stop himself from impregnating your mother--a feat which he accomplished merely by hitting into a 6-4 fielder's choice in Altoona. Imagine the awful consequences of this home run binge! (Teddy)
President Skroob
--Signed Jorge Sosa, SP, New York (NL); Released Erick Aybar, SS, Anaheim [5/12]
--Signed Kevin Gregggggg, RP, Florida; Released Marcus Giles, 2B, San Diego [5/13]
A straightforward pair of dice rolls here;
Gregggggg
to eventually wind up as the Florida closer (not impossible) and
Jorge Sosa
as a feath in
Rick Peterson's
fix-it-up cap. As for the released guys, it turns out that Aybar really isn't very good, much to Bill Stoneman's and my chagrin. (El Angelo)
See, now, I would have throught that
Marcus Giles
might have rehabilitated himself into potential keeper status with his start this season. He's only 29, and he's hitting the ball really well in a pitcher's park. I would have kept him around for a while longer to see whether he can keep it up before ditching him for guys like Gregg, whose upside is to be flipped for a draft pick. (Teddy)
The Sex Cannons
--Signed Jon Rauch, SP, Washington; Released Doug Davis, SP, Arizona [5/10]
God, do we really have to end the TA this way? Teddy, add a fake transaction for Alex to make this more interesting, because
Jon Rauch
stinx. (El Angelo)
Sorry, the journalistic integrity of the GRBG prevents me from doing that. And, really, what could be more fitting than to end on the acquisition of a middling reliever with iffy career peripherals who plays on a team that neither wins nor saves games? That's what the GRBG is about, after all. (Teddy)