We've got a whole potpourri of bullshit here today ladies and gents; we've got thoughts from myself, Teddy, Pancho Villa and John Madden. Also, insightful analysis on some of the most inane transactions you'll ever see. (
El Angelo
)
I am anxiously awaiting whatever flimsy justification Ang has in mind for running the
Famke Janssen
picture at left. Early money is on some sort of tenuous perceived link to
Casey Janssen
, but I've been wrong before. (
Teddy
)
b. mcbeef goldthwait
Signed Nick Punto, 2B, Minnesota; Released Ryan Thierot, 2B, Chicago (NL) [6/9]


Released Richie Sexson, 1B, Seattle [6/12]
The whateverness of the 2B-swap aside,
Richie Sexson
illustrates a quandary of a middling cornerman in this league; he doesn't stink (though his OBP is approaching the
Mariano Duncan
Line
), but he's not really good enough to start for you and he's not keeper material. Color me surprised that somebody hasn't picked him up yet; he's good enough to be backup on a contender, though there's a small chance he could go full-fledged
Mo Vaughn
on you. (
El Angelo
)
Sexson is pretty well summed up by the following from the Seattle Times:
Sexson is about whether his numbers are there at year's end. That means surpassing 30 home runs, collecting 100 or more runs batted in. (Link)
Two big problems there: (1) Safeco is a terrible HR park; and (2) Seattle is a terrible OBP team, meaning fewer RBI opportunities for the mid-order guys. Sexson seems to have responded to those problems by guessing more and swinging harder to try to keep up his power stats. The result has been a drop in his already-shaky OBP down towards the aforementioned Duncan Line. (
Teddy
)
Ed Rooney's Office
Signed Brian Bannister, SP, Kansas City; Released Tony Pena, RP, Arizona [6/13]
Well shit, after a guy beats up the hapless Devil Rays and Cardinals to halve his ERA, he's gotta be worth a pickup right?
Um, no. Teddy, I watched a lot of Met games last year. And I watched
Brian Bannister
more than a few times. Unless you're trying to prove a point, he won't be on your roster come mid-July. He's a homeless man's
Jake Westbrook
. (
El Angelo
)
Hey, the Devil Rays can actually hit this year. Point taken on the Cards, though. Anyway, Bannister is just here until some of my parade of injured arms come off the DL. The extra arm theoretically gives me the flexibility to spot start some of the guys in the bottom half of my rotation instead of just running the same 5 guys out there every week regardless of matchup. I feel like it's going to make the difference between me finishing in 7th or finishing in 6th.
Now if you'll excuse me, I have to finish polishing up the shuffleboard pucks on the Titanic. (
Teddy
)
Evil Empire
Signed Casey Janssen, RP, Toronto and Ivan Rodriguez, Steroid Abuser, Detroit; Released Corey Patterson, OF, Baltimore [6/10]


Signed Raul Ibanez, OF, Seattle; Released Nomah!, 1B, Los Angeles [6/12]
You just know someone was picking up Raul Ibanez after his flurry of HRs the other day, so it's not a terrible snag by the Steingrabbers to go after a useful if uninteresting outfielder, and he's certainly not the worst idea to fill out the back of a roster.
While it's not a shocker to see Patterson hit the waiver wire, you have to marvel at the fact that he can't keep his shit together long enough to stay on fantasy squads long enough to establish himself as a fixture because he can't get on base. There's no reason he should have a worse career than Juan Pierre; yet, against all odds, he just is. Felix Pie fans, be warned.
Finally, the only Janssen that I give a shit about is Famke, so let's just leave poor Casey where he is. (El Angelo)

Called it! Holy shit, we need to stop co-authoring things for a while. We're about three more columns away from being common-law married in Vermont. (Teddy)

Hand Banana
Signed Casey Kotchman, 1B, Anaheim; Released Elijah Dukes, OF, Tampa Bay; Played with the hearts and minds of Craig Monroe, OF, Detroit and Dmitri Young, 1B, Washington [6/8]

Signed Jeff Francis, SP, Colorado; Released Daniel Cabrera, SP, Baltimore [6/12]
Casey Kotchman was still available a mere 9 days ago? Shit, that's a fuck-up by the rest of us. Invariably, this team's best asset year in and year out is scouring the freely available talent pool for guys that have the right amount of upside and productivity and translating them into helping in necessary categories. Well done, sir. By contrast, Daniel Cabrera sucks. (El Angelo)
I strongly disagree with the dumping of
Elijah Dukes
. Like all those who
make too much
money to smoke crack
, I believe the children are the future. Elijah is clearly with me on this.
After all, he's apparently already
fathered 5 kids with 4 women
, and has further proven his devotion to the youth of America by knocking up a 17 year-old with his next baby. I don't know what kind of OB(GYN)% 6-for-5 works out to, but it has to be pretty valuable. Let's see Kotchman beat that. (
Teddy
)
Le Dupont Torkies
Signed Chad Billingsley, SP, Los Angeles; Released Jeff Bedpan, SP, Milwaukee [6/6]


Released Braden Looper, SP, St. Louis [6/9]


Signed Andy Sonnenstine, SP, Tampa Bay; Kerry Wood, SP, Chicago (NL) and Salomon Torres, RP, Pittsburgh; Released Chris Duncan, OF, St. Louis and Dan Johnson, 1B, Oakland [6/12]
Ladies and gentlemen, let's load up the disabled list! Wood & Torres sounds like a law firm that advertises on the F train and encompasses a ton of potential for saves on the comeback circuit. It's not a bad bit of planning for August that the Defending Champs are engaged in, but query whether it'll be anything more than window-dressing at the end of the day. Still, the cost were the crappy Duncan & Johnson, neither of which brought anything useful to the fantasy table. As a top-tier announcer would say, when you've got 2 disabled list spots, you should use them for 2 disabled players.
And finally, it was only a matter of time before Senor Bedpan hit the unemployment circuit. I still can't believe that fucker turned into Whitey Ford in last year's postseason. The only postseason performance less likely than that was Bobby Jones' unfathomable 1-hitter in 2000. (El Angelo)
Was the one-hitter by Bad Bobby Jones or Really Bad Bobby Jones? I could never keep them straight. Wood joins Dick Harden on the A's bench in a move that will wrap up the 2003 ERA title for the Torkies. At this point, if they ever both get into a game on the same day it will represent a pretty severe crossing of the streams. Nobody loves total protonic reversal. (Teddy)
Lefty's Revenge
Signed Xavier Nady, OF, Pittsburgh [6/15]
Jon hasn't made a transaction for 6 weeks and suddenly pops out of his hole for...Xavier Nady? He's actually having a year solid enough that he probably deserves a spot on somebody's roster, but he's really not a long-term solution or keeper material, and I feel like one of the top contenders should have picked him up for a rotating spot in the OF, not a team that's clearly a bit behind the 8-ball for this year's competition. (El Angelo)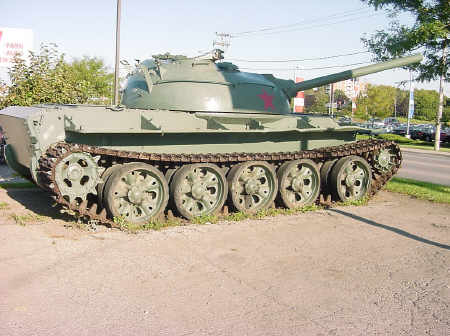 Never mind that--the real issue here is that Lefty is running Julio Lugo out at 3B on an everyday basis despite Lugo's sweet .273 OBP so far this season. In other news, the team recently announced that it has hired Doc Rivers as a special advisor to the GM. (Teddy)

M*ke
Signed Luis Castillo, 2B, Minnesota; Released Jamie Moyer, SP, Philly [6/7]
I was initially gong to blast this transaction as silly because there had to be half a dozen 2B's better than Castillo in my mind. Then, your humble narrator decided that this may in fact be baseless, and instead decided to call up and rank all 2B-eligible players, because the position seems somewhat weak to me.
The conclusion? Trust your initial instinct: this is a shitty move. Castillo by any rational analysis is about the 8th-best 2B available, and he's not even a category specialist anymore. Isn't either
Thieriot
or
Matsui
a better call, since they actually still steal bases? (
El Angelo)
June 16th, 2007: The historic day on which El Angelo advocated the pickup of
Kaz Matsui
. Fuck the Wood/Harden scenario; this plunges us directly into a countdown to the End Days. A little free advice to the GRBG readership: if you hear trumpets, go grab your swimsuit and SPF 4,000 ASAP. (
Teddy
)
Nigerian Gentlemen
Signed Chuck James, SP, Atlanta; Released Pat Neshek, RP, Minnesota [6/6]

Released James and Paul Lo Duca, C, New York (NL); Signed Mike Napoli, C, Los Angeles and Heath Bell, RP, San Diego [6/7]

Re-signed Neshek for 1 minute; Released Neshek thereafter; Signed Bengie Molina, C, Anaheim [6/10]

Waived Molina; Re-signed....Neshek! [6/11]
Released Jack Cust, OF, Oakland and....Neshek!; Re-signed Bell and Eddie Guardado, RP, Cincy [6/15]
There are two parts to what amounts to a ton of bluster over players that hopefully don't make the difference between 2nd and 8th place in this league. Dumping
Paul Lo Duca
isn't a bad idea because the lad's been slumping, which lead to the classic Willie Randolph quote on Friday afternoon: "We've had a tough go of it at the plate. Even Lo Duca's struggling!" Some combination of Napoli and Molina should be at worst an approximation of Lo Duca's best productions, and plus, you keep the same number of Vowels on the roster.
And then there's the relief pitcher shuffling. Jake, if you're trying to guarantee
Pat Neshek
the
Pewter Parachute
award single-handedly, I should warn you that it's given to the player on the most
teams
throughout the year, not the guy involved in the most transactions. Because yes, Neshek would have clinched it with this series of moves. (
El Angelo
)
Are we sure that Neshek isn't secretly an owner in this league? Has anyone seen him and Mike in the same place at the same time?
In the meantime, let's all take a moment to pour some out for
Jack Cust
. While the move to cut Cust makes sense based on the numbers, it overlooks the fact that Cust never fails: he simply sometimes succeeds in a way that we mortals cannot observe with our primitive Earth instruments. Still, though, not sure how valuable that is for fantasy purposes. (
Teddy
)
President Skroob
Signed Josh Fields, 3B, Chicago (AL) and Coco Crisp, OF, Boston; Released Ryan Shealy, 1B, Kansas City and Shaun Marcum, SP, Toronto [6/12]

Released Fields; Signed Matt Kemp, OF, Los Angeles [6/13]
Parts of this are examples of why you need to actually look past scouting reports when making a transaction. When I heard
Joe Crede
was out indefinitely, I immediately decided to pick up Fields, because hey, he's a top prospect! Then the next day I saw that despite being a top prospect, he blows. Hence, dumping him for Kemp.
I'm dying to see what Teddy's criticism of dumping a stuff without speed for a stiff with speed is. I mean,
Coco Crisp
can't hit .220 forever, can he? (
El Angelo
)
Coco's BAs by month since coming to Boston, starting with the most recent (and counting only those months with more than 100 PA):
.235/.224/.235/.241/.243/.278

Over that length of time, suck tends to find its own level. At this point, "forever" translates roughly to "as soon as we think the bigs won't cripple the psyche of Jacoby Ellsbury". That said, the eagle-eyed guys at SoSH have noted that Crisp has altered his batting stance to good effect over the past week. So maybe there's hope there after all. Ish. (

Teddy

)
The Sex Cannons
Signed Paul Byrd, SP, Cleveland; Released Jeremy Hermida, OF, Florida [6/5]


Released Byrd; Signed Santiago Casilla, RP, Oakland [6/7]


Signed Felix Pie, OF, Chicago (NL) and Sean Marshall, SP, Chicago (NL); Released Casilla and John Danks, SP, Chicago (AL) [6/9]


Signed Lenny DiNardo, SP, Oakland; Released Shawn Hill, SP, Washington [6/10]
The swap-out of Hermida for Pie is an interesting bit of gamesmanship by the current leaders in the clubhouse; obviously both are highly regarded, and Hermida has been on everyone's breakout list for about 3 years running.
Trouble is, he's about as sturdy as
Eric Davis
, and hasn't really turned out to be more than a poor man's
Austin Kearns
. Yeah, there's the keep-and-hold strategy for a guy like that, but if you're in first place, you should be using your OF more aggressively, though really, I'm not sure if Pie is the answer for that; someone like the aforementioned Sexson would seem to be a better fit short-term.
On the pitching front, I didn't know Lenny DiNahdo was off the BoSox until about a week ago; when did this happen? (
El Angelo
)
Lenny shut down Boston last week in one of the luckiest revenge games on record, a 6 BB/0 K "masterpiece" that violated almost every known law of baseball physics. Based on his recent shellacking at the hands of the Cardinals, it might be time for Lenny to rejoin
Karl
and
Homer
in the break room of the power plant. (
Teddy
)
The Spam Avengers
Signed Brandon Inge, 3B, Detroit [6/7]
"Don't let it end like this. Tell them I said something."
(
Pancho Villa
/El Angelo)
"Whether you are completely remodeling your home or using some of the readily available low-cost adaptive products, creating a safe, comfortable and accessible environment is not planning for disability - it's planning for continued independence."
(
Bob Vila
/Teddy)